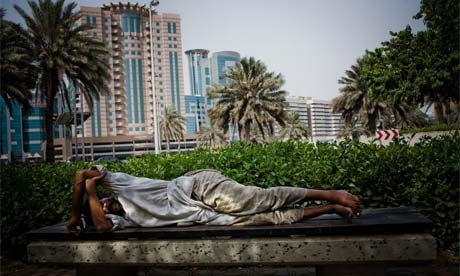 "We need slaves," my friend says. "

We need slaves to build monuments. Look who built the pyramids - they were slaves

."
It is already home to the world's glitziest buildings, man-made islands and mega-malls - now Dubai plans to build the tallest tower. But behind the dizzying construction boom is an army of migrant labourers lured into a life of squalor and exploitation.
Click
here
for the full article.